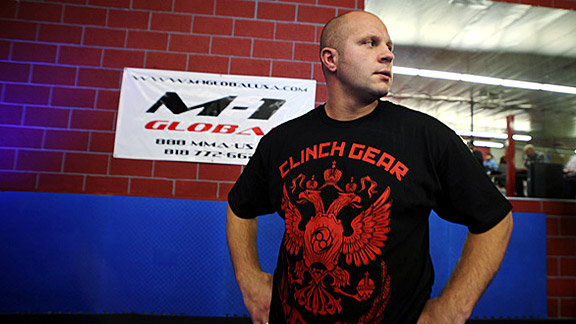 "What are you going to do?" Barnett told ESPN.com. "Would you rather see [Emelianenko] not fight at all? At the end of the day, it's not always up to Fedor. Don't believe Pedro was the only guy asked.

"So, what's the other option? How about he just sits around for another six months?"

There's just not that many guys who would be OK," Cormier said. "If they said, 'He's fighting Rolles Gracie," people would say he [Gracie] got beat by Joey [Beltran] and flushed out of the UFC. If it were Bobby Lashley, they'd say he's just a pro wrestler who got beat by Chad Griggs.

"It's always going to be something. The best guys are under the Zuffa umbrella. [Emelianenko] is not -- so he doesn't have much to choose from."
Barnett, Cormier defend Fedor-Rizzo bout